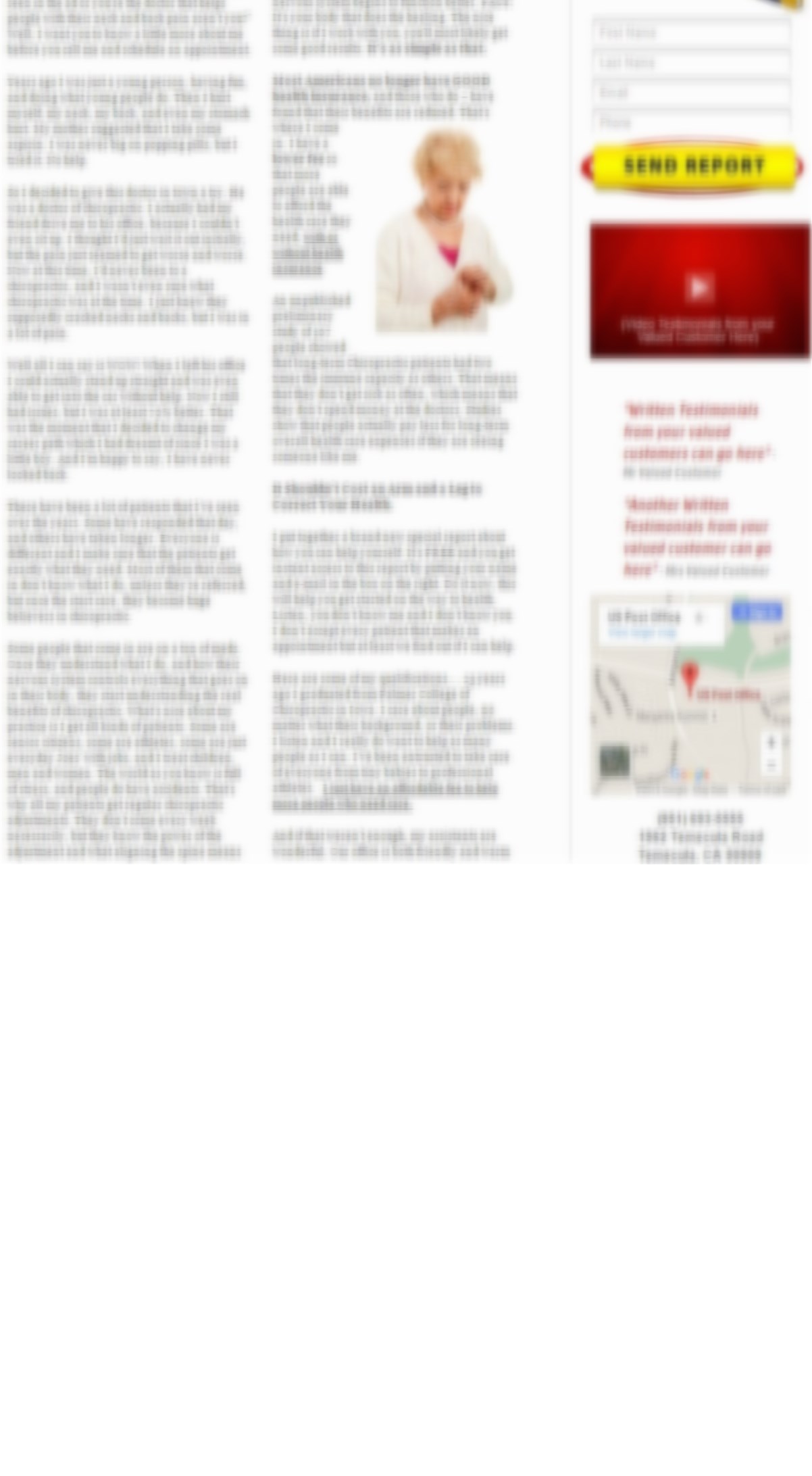 MY CONFESSION TO RIVERSIDE COUNTY
Dear Friend,
When I meet people in Temecula, they usually say, "Oh, I know you. You're the doctor that I've seen in the ad or you're the doctor that helps people with their neck and back pain aren't you?" Well, I want you to know a little more about me before you call me and schedule an appointment.
Years ago I was just a young person, having fun, and doing what young people do. Then I hurt myself, my neck, my back, and even my stomach hurt. My mother suggested that I take some aspirin. I was never big on popping pills, but I tried it. No help.
So I decided to give this doctor in town a try. He was a doctor of chiropractic. I actually had my friend drive me to his office, because I couldn't even sit up. I thought I'd just wait it out initially, but the pain just seemed to get worse and worse. Now at this time, I'd never been to a chiropractor, and I wasn't even sure what chiropractic was at the time. I just knew they supposedly cracked necks and backs, but I was in a lot of pain.
Well all I can say is WOW! When I left his office I could actually stand up straight and was even able to get into the car without help. Now I still had issues, but I was at least 70% better. That was the moment that I decided to change my career path which I had dreamt of since I was a little boy. And I'm happy to say, I have never looked back.
There have been a lot of patients that I've seen over the years. Some have responded that day, and others have taken longer. Everyone is different and I make sure that the patients get exactly what they need. Most of them that come in don't know what I do, unless they're referred, but once the start care, they become huge believers in chiropractic.
Some people that come in are on a ton of meds. Once they understand what I do, and how their nervous system controls everything that goes on in their body, they start understanding the real benefits of chiropractic. What's nice about my practice is I get all kinds of patients. Some are senior citizens, some are athletes, some are just everyday Joes' with jobs, and I treat children, men and women. The world as you know is full of stress, and people do have accidents. That's why all my patients get regular chiropractic adjustments. They don't come every week necessarily, but they know the power of the adjustment and what aligning the spine means to their health, and longevity.
Chiropractic isn't just for people who get in car accidents or fall down while doing something. It's for anyone and everyone, even professional athletes. To say this simply: It's good for everyone. I treat all types of conditions from HEADACHES, BACK PAIN, NECK PAIN, NEUROPATHY, to PLANTAR FASCITIS. Just see BELOW……
"After several doctors misdiagnosed my severe back pain, a friend recommended Dr. J. Just 1 visit and he knew exactly what was wrong and started my treatment! I went from unable to move, to playing soccer again! Since then, I've had no more problems with my back. Recently, I hurt my ankle and without hesitation called Dr. J and got an appointment right away! I am now doing great and I recommend XXX Chiropractic to all my friends!"
Joe Blow, Temecula
"I started coming to Dr. J about a year ago for some problems with my back. It was the first time I'd ever been to a chiropractor. My back feels much better and it doesn't hurt any more! I've been great ever since." Andy Baker – Menifee, CA
Now, My CONFESSION is that I don't heal anyone. I never have and I never will. I don't treat or cure diseases either. Here's what I do. I make a specific spinal adjustment and the nervous system begins to function better. FACT: It's your body that does the healing. The nice thing is if I work with you, you'll most likely get some good results. It's as simple as that.
Most Americans no longer have GOOD health insurance, and those who do – have found that their benefits are reduced. That's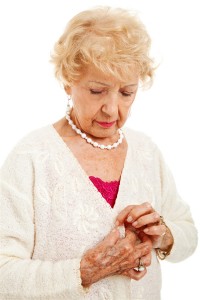 where I come in. I have a lower fee so that more people are able to afford the health care they need, with or without health insurance.
An unpublished preliminary study of 107 people showed that long-term Chiropractic patients had two times the immune capacity as others. That means that they don't get sick as often, which means that they don't spend money at the doctors. Studies show that people actually pay less for long-term overall health care expenses if they are seeing someone like me.
It Shouldn't Cost an Arm and a Leg to Correct Your Health.
I put together a brand new special report about how you can help yourself. It's FREE and you get instant access to this report by putting your name and e-mail in the box on the right. Do it now, this will help you get started on the way to health. Listen, you don't know me and I don't know you. I don't accept every patient that makes an appointment but at least we find out if I can help.
Here are some of my qualifications…. 23 years ago I graduated from Palmer College of Chiropractic in Iowa. I care about people, no matter what their background, or their problems. I listen and I really do want to help as many people as I can. I've been entrusted to take care of everyone from tiny babies to professional athletes. I just have an affordable fee to help more people who need care.
And if that weren't enough, my assistants are wonderful. Our office is both friendly and warm and we try our best to make you feel at home… the first time you call. I personally feel we have a wonderful service, at an exceptional fee. Our office is called Pain Management Specialists and it is at 221 N. Preston Rd in Temecula. We are just across the street from AT&T and our phone number is 909-347-9900. Please call my caring and enthusiastic assistants to make an appointment today, or put your name and e-mail at the top of the page for instant access to our FREE REPORT about how to get out of pain now.
-Dr. Erich Breitenmoser, D.C.
P.S. If you can't wait and are serious about getting rid of your pain, CALL NOW for an appointment.
Find out if you're a candidate!
New Patient Special
FREE EXAM & CONSULTATION
Call Dr. Smith at

(000) 000-0000